DELE COURSES
Diploma of Spanish as a Foreign Language
Are you interested in preparing for the DELE exam (Diploma de Español como Lengua Extranjera) by taking DELE courses in Barcelona?
At our school you can take a DELE preparation course. Our teaching staff has the appropriate training obtained through the Cervantes Institute courses.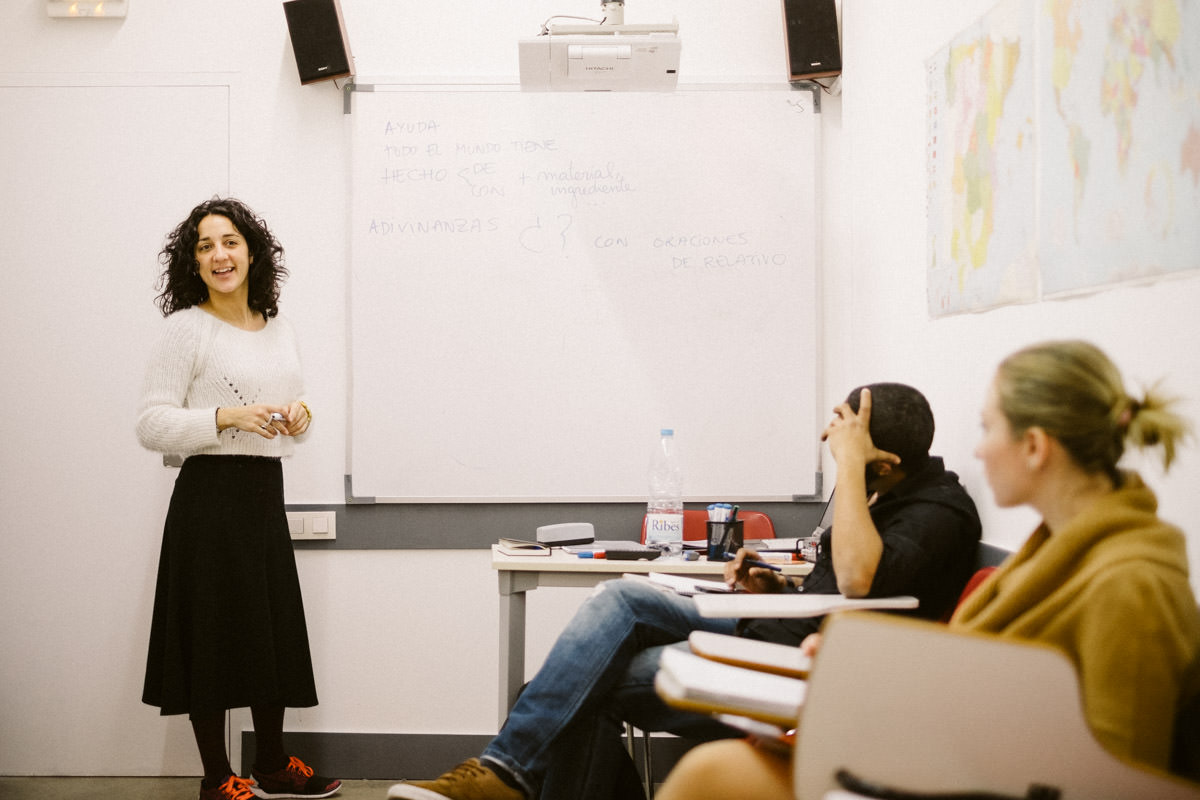 In these DELE preparation courses you will practice the different sections of the exam (reading comprehension/ listening comprehension/ written expression and interaction/ oral expression and interaction), but to prepare for the DELE exam and do these courses you must first have the level corresponding to the DELE you wish to obtain. For example, if you want to obtain the DELE A2 Diploma, you will first have to study to reach that level and once you have achieved it, then you can do the DELE preparation course in Barcelona.
If you pass the exam you can obtain an official certificate of your level with which you can, in the case of the DELE A2, opt for Spanish nationality, with the B2 you can access university studies in Spain and with the C1 you can work as a doctor.
4 HOURS PER WEEK COURSES
Duration:
3 months
48 hours approximately
2 hours per day
2 days per week
Schedule:
Monday-Wednesday, Tuesday–Thursday
4 levels:
Preparation DELE A2 / Preparation DELE B1 / Preparation DELE B2 / Preparation DELE C1 / Preparation DELE C2
Price:
296€
(see all prices and discounts)
Visit our information page about the official DELE exams.
Schedule
The school conducts uninterrupted classes from 9 a.m. to 9 p.m. with the following timetable: 9-11, 11-13, 13-15, 15-17, 17-19 and 19-21. Schedule assignment will depend on the type of course and on the level.
One class hour = 50 minutes
Conditions
Inscription fee: 30€ for new students
The courses are trimestrial and follow the academic calendar of the school.
Most students start at the beginning of the course, but you can also enter a course that already started. You just have to do the level test in order to know if you can join a course that already started.
If your payment covers part of the next course, the minimum period of that following course must be one month.