ONLINE SPANISH COURSES
At our school you can also opt for online Spanish courses for foreigners in Barcelona, either in hybrid or full online mode.
With the hybrid mode you can participate in an online Spanish group course where some of your classmates will be following the class in person.
This online Spanish course in Barcelona is an easy and fun way for foreigners to learn Spanish.
Contact our centre to find out more about our timetables and our online Spanish courses.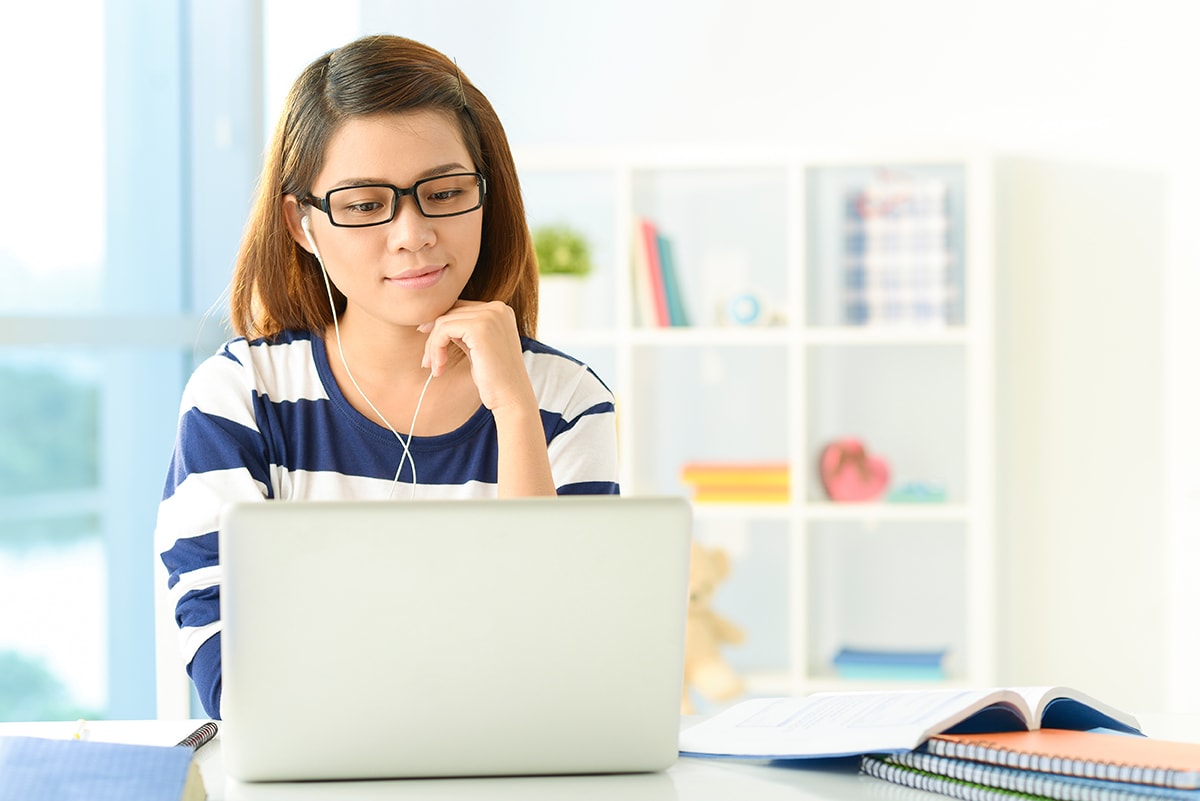 SPECIFIC SPANISH COURSES ONLINE
GENERAL SPANISH
You will learn the grammar, the functions, the vocabulary and the social aspects of the language through a communicative method. You will learn different learning processes both for your oral and written skills.
CONVERSATION CLASSES
For those students who want to improve their oral skills, whilst practising their oral comprehension and speaking.
GRAMMAR CLASSES
Study the most important aspects of the grammar of all levels and solve your questions.
DELE COURSES (Official Diploma of Spanish as Foreign Language)
If you want to prepare yourself for the Spanish official diploma, you can sign up for the preparation classes. You will go through all the different aspects of the official exam (reading comprehension, listening, writing and written interaction, speaking and oral interaction).
OUR SPANISH COURSES ONLINE
In our school we have all kinds of courses that adapt to your needs so you can learn Spanish and opt for official degrees.
Spanish intensive courses
If you are an au-pair, erasmus, university student and you need to learn Spanish intensively, you can study several weeks in a general language course where you will learn grammar, vocabulary and express yourself in Spanish. Levels: From A1 to B2.
Spanish long-term courses
If you need a study visa or if you are going to live in Barcelona, you can study from 6 months to 1 year, 2 or 3 years in a combination of language courses, conversation, grammar, DELE preparation, culture, etc. Levels: from A1 to C1.
Spanish evening courses
If you work or study during the day and want to learn Spanish two days in the evening, you could have general language courses. Levels from A1 to C1.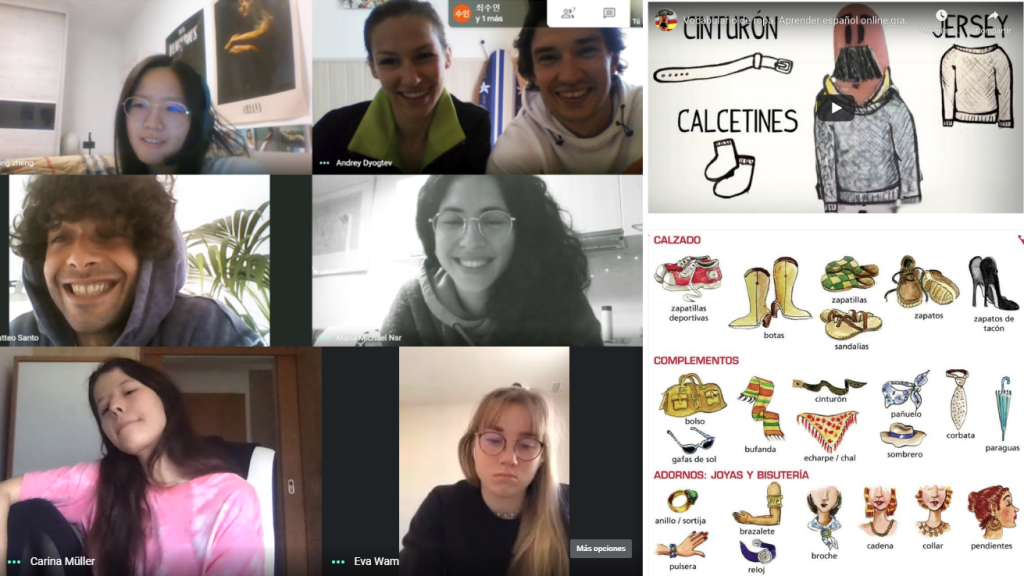 YOUR SPANISH TEACHERS ONLINE
All teachers are highly qualified in teaching Spanish as a foreign language (graduated in Philology, Master in teaching Spanish as a foreign language E/LE, specific courses) and a long experience in the teaching of Spanish to foreigners.
When can I start? Subscribe now and start learning today.
Watch the testimonial of our online courses students
OUR SCHEDULE OF ONLINE SPANISH COURSES