Via the methodology of Mediterraneo School the student will be able to communicate in Spanish from the beginning.
The main aspects that our method is based on are the following: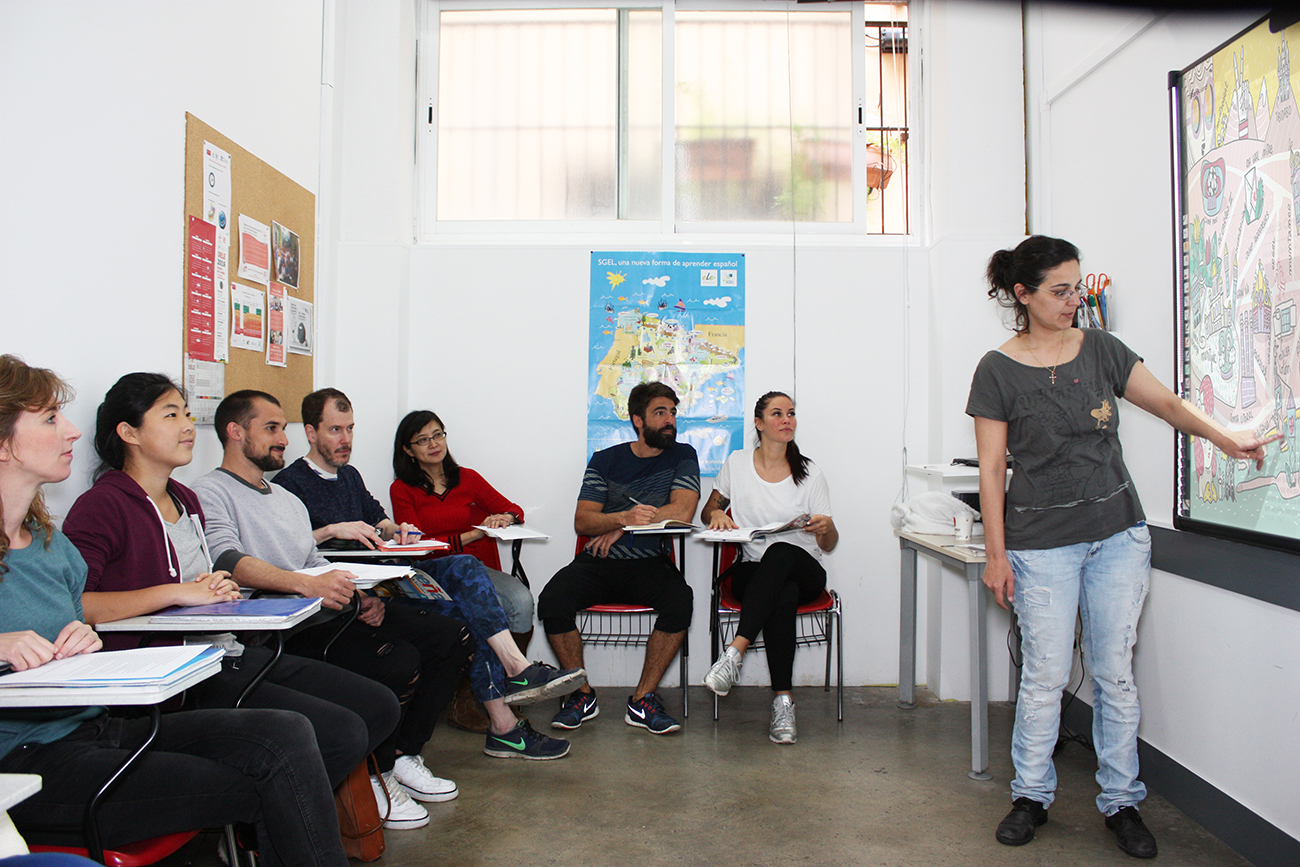 1
Our methodology and levels structure
Mediterráneo School considers language as both a system and a tool of social communication, for this reason our method is based on interaction.
Mediterráneo School follows the official levels used by the Council of Europe Framework.
2
Your teacher:
Takes care of your learning process and support you in dealing with your difficulties, whilst making your Spanish performance get better.
Decides the activities in the class and adapts them to your needs, interests and expectations.
Wants everybody to participate, interact and be motivated.
3
The activities:
The activities mirror concrete communicative situations of your daily life.
They support the students in "learning how to learn" and enable them to be self-sufficient and continue the learning process outside of the school context.
Through our useful activities, you will be able to put into practice your four skills: speaking, listening, reading and writing.
4
The evaluation:
You will be able to measure and evaluate your progress not only through the final exam but also through continuous assessments.