SPANISH A1 CHRISTMAS COURSE FOR BEGINNERS
Intensive course for Erasmus, other students or workers who want to learn Spanish in a easy and fast way, in order to get ready to start their studies, work or begin a new life in Barcelona.
Level

: A1

When?

Monday to Thursday From 1 December to 23 December

At what time?

15:30 to 17:00 h. / 6 hours a week

Price:

120 € + 30€ inscription fee

Where is Escuela Mediterraneo located?

Located in the center of Barcelona, Escuela Mediterráneo is off the Ramblas and 5 minutes walk from the beach.
[googlemaps https://www.google.com/maps/embed?pb=!1m18!1m12!1m3!1d2993.845422937102!2d2.175311!3d41.377443000000014!2m3!1f0!2f0!3f0!3m2!1i1024!2i768!4f13.1!3m3!1m2!1s0x12a4a2576f49250f%3A0x25326f0080751d7c!2sEscuela+Mediterraneo+Espa%C3%B1ol+Para+Extranjeros+SL!5e0!3m2!1ses!2ses!4v1416505067975&w=600&h=450]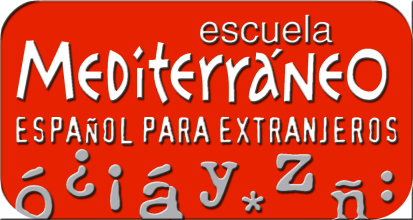 Get to know about us in one minute: