SPANISH EVENING COURSES
If you work or study during the day and want to learn Spanish two days in the afternoon-evening, there are Evening Spanish Courses in Barcelona. Levels from A1 to C1.
Our most popular afternoon advanced and intermediate Spanish classes are levels B1, B1+, B2, B2+ and C1.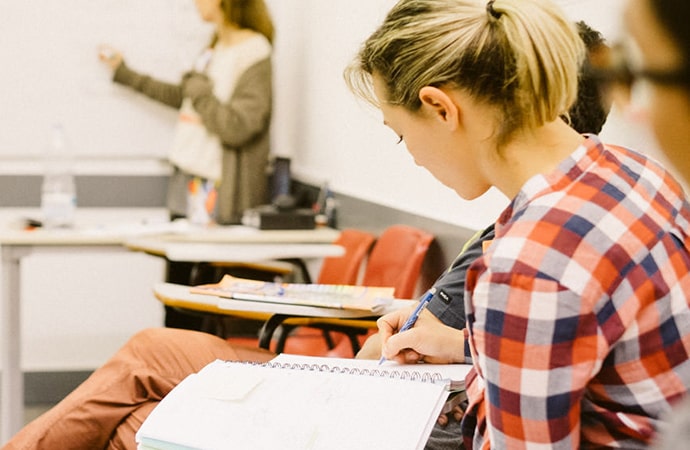 The programme of advanced Spanish classes in Barcelona for foreigners is 4 hours per week and is designed to meet the needs of those who cannot study every day, people who are working or who are studying masters or postgraduate courses at universities and have a very busy timetable.
Contact our center to find out more about our timetables and our afternoon Advanced and Intermediate Spanish course in Barcelona.
Schedule
The school conducts uninterrupted classes from 9 a.m. to 9 p.m. with the following timetable: 9-11, 11-13, 13-15, 15-17, 17-19 and 19-21. Schedule assignment will depend on the type of course and on the level.
One class hour = 50 minutes
Conditions
Inscription fee: 30€ for new students
The courses are trimestrial and follow the academic calendar of the school.
Most students start at the beginning of the course, but you can also enter a course that already started. You just have to do the level test in order to know if you can join a course that already started.
If your payment covers part of the next course, the minimum period of that following course must be one month.